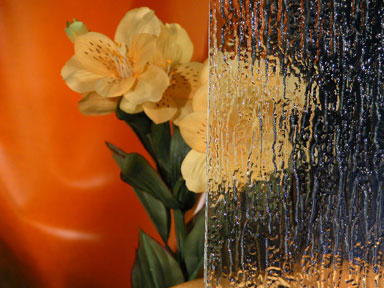 Other than having an obscenely long name, John Baptiste-Camille Corot is remembered as one of the best landscape painters in the western world. His greatest piece is La Trinite-des- Monts. It is said that he painted the spectacular landscape from his window view inside an Italian villa.
Windows inspired one of the greatest artistic pieces of that period. Windows, at their most practical, allow us to experience the outside world from the comfort of our air-conditioned homes. That experience can be meditative, productive, or invigorating.
Whether you want to ponder life while gazing at the crags of the nearby lake or bust out the oils for the impromptu landscape painting, you will want a window with narrow sight lines.
When a window has narrow sight lines it means that windows are constructed with material that doesn't totally impede your view. Conversely, some windows are made with thick frames, thick supports, and thick reinforcements. These kinds of windows actually make observation out a window difficult as you'll have to look beyond all those extra window trimmings in order to maximize that paint-worthy view. But they hurt more than just the view. They actually decrease the flow of light into your home or business, making for a darker, less inviting atmosphere.
Talk to the experts at Frontier who can maximize your window viewing experience and, perhaps, <em>jump-start your career as a painter.</em>