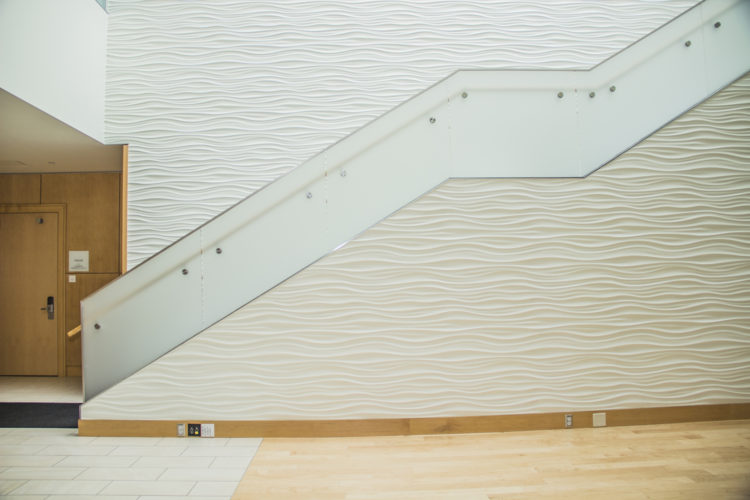 Want to know what's so great about glass handrails? Two words. Inexpensive. Durable.
Often, office managers have to cram their grand vision for their business into a tiny budget – forfeiting some necessary updates that can help the business grow. It can be a frustrating sacrifice. However, glass handrails, a sleekly designed nuance, can be a comparably affordable alternative to traditional handrails. By installing glass handrails, your business can keep costs low so you can splurge on that new printer – the one that doesn't catch fire every time the ink runs out.
Most handrails are installed for the long haul – meaning that if your business is looking for durability, then glass handrails are also for you. Wood dents. Wood splinters. Wood fades. Wood warps. Eventually, your business will have to invest, then invest again, then invest again in order to continuously maintain the fresh look of wood. Glass, however, stays sleek and stays modern. With a more durable lifespan, any business looking to set up their headquarters for decades to come should consider glass rails.
Penny pinching is an art. When it comes to office management, every purchase matters. Make sure you make a smart choice to keep costs and maintenance low and contact Frontier about glass handrail installations.